Drug
SPU-21
Joint Homing Peptides Targeting Rheumatoid Arthritis
UMB CELA (Commercial Evaluation License Agreement)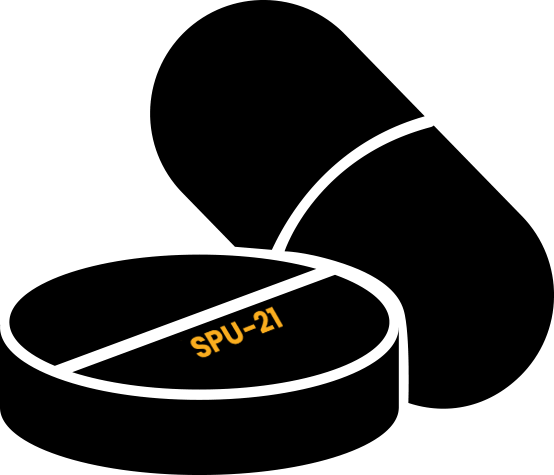 Market Opportunity
Rheumatoid Arthritis (RA)
1.3M U.S. adults suffer from RA
The most common autoimmune disease in U.S.
U.S. market for RA drugs expected to reach $63 billion by 2027
Technology
Development plan to utilizing liposomal Homing Peptide to deliver targeted psilocybin
The ability of the peptides to target inflamed epithelium suggest they could be used to target drug delivery. This approach could enhance the therapeutic effect of current and future therapies and decrease potential systemic toxicity despite systemic administration of the drug. These peptides have potential for the development of fusion imaging molecules and/or nanoparticles to study arthritic pathogenesis. They could also be customizable and used to deliver nanoparticles for precise imaging. In addition, these novel joint-homing peptides can be used to treat autoimmune diseases, including but not limited to RA.
Applications
Identify markers of arthritic inflammation in joints
Isolate phage clones that preferentially target inflamed joints of arthritic Lewis rats
Peptide significantly inhibited arthritic progression in this animal model
Further studies are underway at UMB
Get more information on Silo Pharma. Sign up for email alerts online.